Graphite micronizer in The Republic of Mali
From:未知    Date:2013-06-27 10:18
Production department staffs of SHANGHAI CLIRIK MACHINERY CO., LTD guide the installment in The Republic of Mali.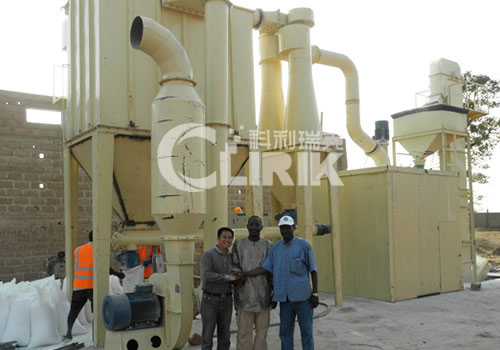 Graphite micronizer
is professionally processing fine and superfine powder of non-inflammable, non-explosive and brittle materials with Moh's hardness under six, the moisture under 5% such as calcite, chalk, limestone, dolomite, kaolin, bentonite, talc, mica, magnesite, illite, pyrophyllite and vermiculite, sepiolite, attapulgite, rectorite, diatomite, barite, gypsum, alunite, graphite, fluorite, rock phosphate, Kalium ore, pumice, etc., totally more than 100 kinds of materials.
上一篇:Gypsun micronizer in The Republic of Macedonia
下一篇:How to maintain the vertical mill machine in summer?
Related news:
Gypsun micronizer in The Republic of Macedonia