How to maintain the vertical mill machine in summer?
From:未知    Date:2013-07-04 14:43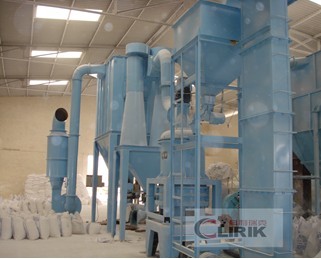 Summer has arrived, and the temperature lingers over 35℃. What should we do to maintain the
vertical mill
machine under sun hot weather, and free the components from being harmed? In the following section, Clirik will offer you some tips
Gradually rising temperature brings challenge to the
vertical mill
machines, as well as powder milling machine maintenance. It is a critical turning point. Under the high temperature, every part of the machines is going through subtle changes. Without proper defense measures, the machines may get "angry", and break down. The maintenance for vertical mill machine is a big project. We may cool them down from many details.
1. Clean up mill machines. Clean up the the accessories all around mill machine, including body, wear ring, mill roller, motor, belt, gear, and so on. The purpose of this is to find whether there are vulnerable areas.
2. Pay attention to the bilts, make sure they are fully equipped
3.Make a list for the broken-down parts, and fix them one by one, especially for the problems concerned with security.
4. Maintain the machines with lubrication, replacement oil, gear oil, and so on.
5. Place the fixed machines on flat solid ground, or in machine storage.
If you have any questions, you can consult Shanghai Clirik Machinery Co.,LTD site on-line customer service . Our website is
http://www.micronize.ru
上一篇:Graphite micronizer in The Republic of Mali
下一篇:How to choose a proper vertical mill?
Related news:
Calcium Carbonate Ultrafine Vertical Grinding Rolle
How does Raymond vertical mill better adapt to the
Gypsum Powder Grinding Mill—Raymond Vertical Mill
Mica powder ultrafine vertical mill hot sale 2021
Application of vertical mill in the production of u
Ultrafine vertical mill for processing limestone po