CLUM1425/1632/1736 Vertical Roller Mill
From:未知    Date:2019-07-04 10:32
Vertical roller mill
can be used in more than 300 kinds of minerals powder grinding, such as: calcite, limestone, mica, calcium carbonate, slag, gypsum, barite, cement, fluorite, zeolite, plaster, carbon black, feldspar and so on. The powder fineness made by
vertical roller mill
can be adjusted between 300-1500 mesh, and according to your different powder fineness process, the finial powder capacity can up to 10-30 t/h.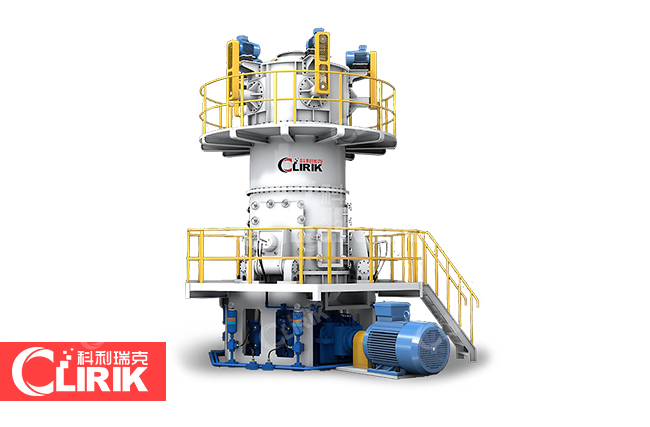 The parameter of vertical roller mill as following:
Main configuration and production
Model
Item
CLUM1425
CLUM1632
CLUM1736
Working Diameters(mm)
1400
1600
1700
Number of rollers(pieces)
3
3
3
Number of classifier(pieces)
5
7
7
Power of classifier(Kw)
5X15
7X15
7X(15~18.5)
Main unit power (Kw)
250
315
355
Blower power(Kw)
200
250
315
Feed size (mm)
<10mm
<10mm
<10mm
Moisture of feeding material
<3%
<3%
<3%
Less than 2μm=34%
output(t/h)
11-14
13-17
15-19
Less than 2μm=46%
output(t/h)
7-8
9-10
11-12
Less than 2μm=60%
output(t/h)
3-4
/
/
Material: based on calcite
Particle size distribution: measured by micro laser diffraction particle size analyzer in British Malvern3000 instruments
Shanghai Clirik is a professional
vertical roller mil
l manufacturer in China, besides the
vertical roller mill
, we also can supply more mining use machines to customers,
ultra fine powder mill, Raymond mill, high pressure grinding mill, ball mill
and other different models of stone crushers, such as:
cone crusher, jaw crusher, hammer crusher, impact crusher
and so on. More details about our company and products, you are welcome to leave your message on our website, we will arrange customer manager contact you back as soon as possible.
上一篇:Clirik Cement Vertical Roller Mill
下一篇:Quartz Sand Powder Making Machine Grinding Mill
Related news:
Frequently asked questions about vertical roller mi
Clirik Cement Vertical Roller Mill
Vertical Roller Mill Delivery Site
300-1500 Mesh Vertical Roller Mill
Vertical Roller Mill Higher Working Efficiency than
Why the Vertical Roller Mill Price is so High?