Vertical grinding mill limited
From:www.vertical-mill.net    Date:2013-05-25 09:01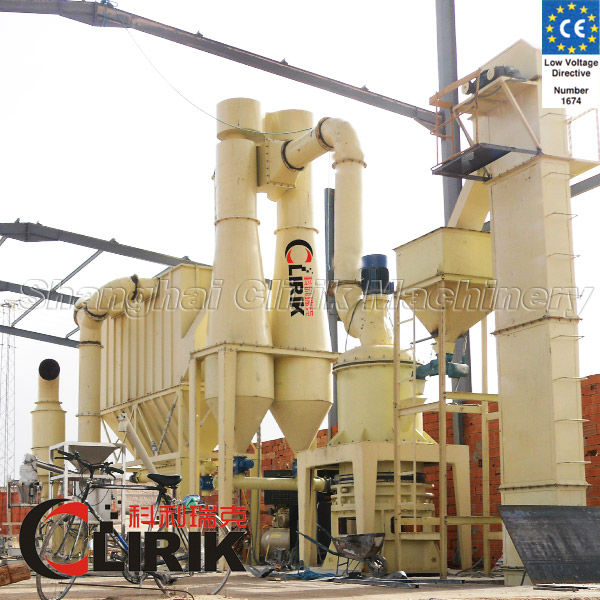 Vertical grinding mill has three big types: Vertical cement mill, Vertical coal mill and Vertical roller mill. The Three types of vertical grinding mills are quite different. And the vertical grinding mill manufacturers are also different.
Shanghai clirik machinery Co., Limited is the biggest vertical grinding mill manufacturer in China, and our vertical roller mill includes three-ring micro powder grinding mill, four-ring ultrafine grinding mill, and high pressure grinding mill. Clirik three-ring and four-ring micro powder grinding mill also be called as ultrafine grinding mill, super fine grinding mill, can process calcite, dolomite, barite, marble, granite, graphite, carbon black, etc. over 100 kinds of stones and solid materials. What's more, Clirik three-ring and four-ring micro powder grinding mill is a unique vertical roller mill that can pulverize ultrafine powder reaching 3000mesh under the same motor power. Clirik HGM series three-ring and four-ring micro powder grinding mills are the start machinery of Clirik, at the same time, they are also the crystallization of Clirik designer and engineer efforts.
Clirik high pressure grinding mill has five models, this kind of vertical roller mill has high cost-effective. If you want to process stone powder under 325meshs, you can choose this type machine.
Besides, Clirik also manufactures hammer mill, classifier mill and ball mill. Clirik hammer mill is the newest model---European version hammer mill which can process powder reach 1mm-3mm, is a high capacity vertical grinding mill.
Please do not hesitate to contact us on Online Chat!!
上一篇:Vertical grinder top tech
下一篇:180 micron powder grinding vertical roller mill
Related news:
Sepiolite ultrafine vertical grinding mill
Calcium Carbonate Ultrafine Vertical Grinding Rolle
The service life of ultra-fine vertical roller mill
What is the essential difference between vertical m
CLUM Vertical Roller Mill for Calcium Carbonate Pow
Vertical Roller Mill in Cement End Milling Applicat