About the advantages of ore Raymond vertical mill equipment and manufacturer introduction
From:未知    Date:2020-08-20 11:18
Grinding ore powder requires the application of professional ore mill equipment. At present, the application of
Raymond vertical mill
equipment can help to grind ore powder of 80-400 mesh. The ore powder projects for grinding include dolomite, marble, limestone, barite, kaolin and other ore powders. Clirik's newly upgraded Raymond mill The machine equipment has high powder extraction rate, energy saving and production increase, consumption reduction and environmental protection. It is a favored ore grinding equipment.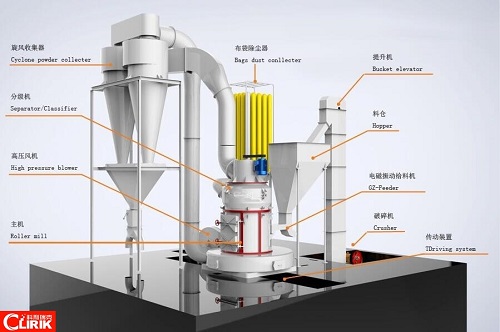 What are the options for ore grinding

Raymond vertical mill

equipment?
What equipment can be used to grind ore? The equipment manufacturer Clirik can provide special ore mills. Clirik has many types of mills, including Raymond mills, vertical mills, ultra-fine mills, ultra-fine vertical mills and other equipment. These mills are environmentally friendly. The energy-saving mill can produce powder with a fineness of 80-400 mesh, with controllable and adjustable fineness, excellent powder quality, uniform and fine particle shape, which can help more grinding production lines provide added value.
As a Raymond mill equipment, Clirik's YGM
Raymond vertical mill
is a well-loved Raymond mill equipment in the market. It covers a number of patented technologies, and its performance indicators have been greatly improved, and the output of a single device is high. Reducing energy consumption per unit of production capacity is an ideal choice for many ore powder projects.
At present, there are many types of non-metallic ores, including kaolin, limestone, barite, marble, bauxite, fluorite, gypsum, phosphate rock, coal gangue, wollastonite, lime, etc., which have Mohs hardness below level 7, Non-metallic mines with a humidity of less than 6% can use Raymond mill equipment to produce 80-400 mesh powder. Clirik has many non-metallic mineral grinding cases, which can be visited and inspected by new and old customers and learn more about the equipment details.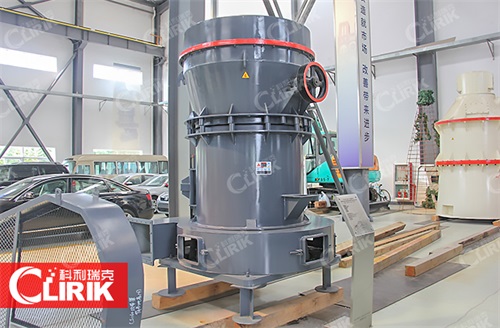 Clirik manufacturer introduction
Clirik is a professional manufacturer of ore mill equipment. It has a solid foundation, rich experience in R&D and innovation, and a spirit of striving to keep pace with the times. It has been market-oriented and focused on market demand, providing professional mill equipment options and Guidance on production line selection scheme. And 24 hours to respond to customer needs, timely understand the grinding fineness, capacity, equipment installation area and other information required for each project, customize reasonable and scientific grinding production line solutions, and create value for new and old customers and friends.
Clirik is customer-centric, and can provide complete processing solutions such as experimental research, process design, equipment manufacturing and supply, organization and construction, after-sales service, spare parts supply, skills training, etc. for project needs. We will devote ourselves to every milling production line project. Escort to the end and create value.
Welcome new and old customers and friends who grind ore powder, come to the manufacturer Clirik at any time to learn about professional ore Raymond mills, vertical mills, ultra-fine mills and other equipment. For grinding 80-400 mesh powder, the new Raymond mill equipment is your ideal choice, and it is also a special equipment introduced by Clirik to customers and friends.
If you want to know the
Raymond vertical mill
price or have any questions about Raymond vertical mill, please do not hesitate to contact us.
Phone: 008613917147829/0086-21-20236178
E-mail: info@clirik.com
Address: No.19 Fuqing Rd, Pudong New Area, Shanghai201201,China.
上一篇:Introduction to the principle and equipment of 400 mesh Raymond vertical mill for bentonite
下一篇:111
Related news:
Introduction to the principle and equipment of 400
Analysis of Causes of Material Blocking in Raymond
Detailed introduction of the process flow of 35W to
What Raymond vertical mill is good for grinding wol
Introduction of Environmental Protection Type Andal
How much does the Raymond vertical mill 200 mesh co