About the introduction of 300 mesh potassium feldspar Raymond mill equipment
From:未知    Date:2020-08-27 11:13
For grinding potash feldspar mineral powder, what brand of
potash feldspar Raymond mill
can be used to efficiently grind 300 mesh mineral powder? The new Raymond mill equipment of mill manufacturer Clirik is a grinding equipment that focuses on grinding 80-400 mesh potassium feldspar ore powder. Clirik is a manufacturer focusing on R&D and manufacturing of high-end environmentally friendly mill equipment, focusing on customers, providing tailor-made design and selection solutions.
Potash feldspar use and

potash feldspar Raymond mill
Feldspar is an aluminosilicate mineral containing some alkali metals. It is also called feldspar group minerals. Potash feldspar belongs to this feldspar group mineral. Potash feldspar belongs to the monoclinic crystal system. The color is red, yellow and white. According to its density, hardness, and the ingredients and characteristics it contains, it is widely used in industrial sectors such as ceramic blanks, ceramic glazes, glass, electric porcelain, abrasive materials, and potash fertilizers. Potassium feldspar can be used to make glass flux, which is an ideal raw material for ceramic body ingredients and a main component of ceramic glaze.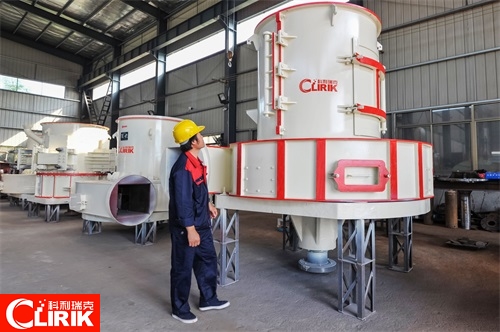 Introduction of

Potash Feldspar Raymond Mill
To grind potash feldspar ore, a professional mill is needed. Among them,
potash feldspar Raymond mill
is a popular ore powder mill. Compared with traditional mills, this equipment can increase production by more than 40%. The unit power consumption cost is reduced by 30%, which is a new environmentally friendly Raymond mill equipment developed by Clirik with great concentration. The Clirik YGM Raymond mill is a newly upgraded Raymond mill, covering a number of patented technologies, and is an ideal Raymond mill for increasing production and environmental protection. It is widely used for grinding potash feldspar ore, marble, limestone, barite, kaolin and other ore powders.
Introduction to the process flow of

potassium feldspar Raymond mill
As an ore mill, the Raymond mill process can include crushing, grinding, grading, powder collection and other steps, mainly by the host, feeder, classifier, blower, pipeline device, storage hopper, electronic control system, collection System and other components.
Crushing-the material is crushed into a size that meets the specifications by the jaw crusher;
Grinding-The material raised by the rotating blade is thrown between the grinding roller and the grinding ring, and the grinding and grinding effect is achieved by the roller of the grinding roller.
Classification-the ground powder is blown by the airflow of the blower to the classifier above the main engine for sieving, and the coarser ones still fall into the main engine for regrind.
The powder collection-those whose fineness meets the specifications will flow into the cyclone collector with the wind, and the finished product will be discharged through the powder outlet pipe after collection (the finished product size can be as high as 0.008mm).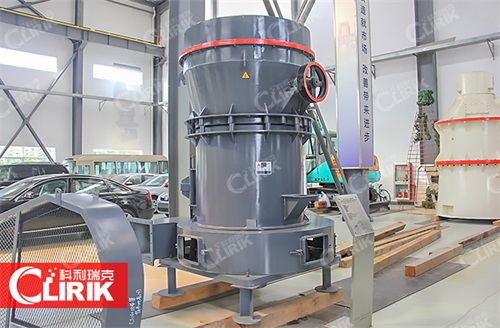 Clirik provides tailor-made services
The mill manufacturer Clirik has rich experience in design and production, has complete pre-sales, sales and after-sales services, responds to customer needs 24 hours a day, and timely understands the grinding fineness, capacity, equipment installation area and other information required by the project. Provide a complete set of milling services such as experimental research, process design, equipment manufacturing and supply, organization of construction, after-sales service, supply of accessories, and skills training. Help customers and friends customize exclusive selection scheme design and product quotation, and go all out to create value for each milling production line.
Welcome new and old customers and friends who grind potash feldspar ore together to learn about the new Raymond mill equipment provided by Clirik. Clirik's newly upgraded potash feldspar
Raymond mill
is highly efficient, environmentally friendly, energy-saving, and has a high powder extraction rate. It is an ideal special equipment for ore milling. Welcome to call the 24-hour consultation hotline for more exciting information.
If you want to know the
Raymond mill
price or have any questions about Raymond mill, please do not hesitate to contact us.
Phone: 008613917147829/0086-21-20236178
E-mail: info@clirik.com
Address: No.19 Fuqing Rd, Pudong New Area, Shanghai201201,China.
上一篇:About the advantages of ore Raymond vertical mill equipment and manufacturer introduction
下一篇:How much does a set of 200 mesh barite Raymond vertical mill cost?
Related news:
Introduction to the principle and equipment of 400
Analysis of Causes of Material Blocking in Raymond
What Raymond vertical mill is good for grinding wol
300 mesh diabase powder grinding process and Raymon
Suggested collection, causes and solutions for over
What is the price and output of 300 mesh limestone