Cement Powder Vertical Roller Mill
From:未知    Date:2018-07-27 09:44
Vertical roller mill
is one of the common use cement powder making machines which is usually be used in the cement industry. As we all know that the cement powder was mixed up by limestone powder, clay powder and powder materials. There are many stone materials should be grind into superfine powder, so that the cement powder making need fine powder materials. For many large size cement making factory, have one their own vertical roller mill will be cheaper than they buy the powder materials from other factory.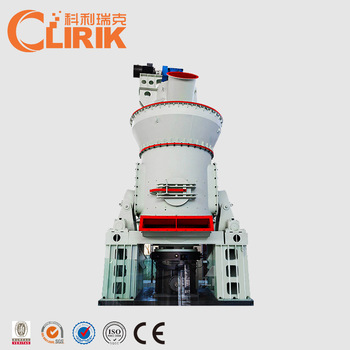 The vertical roller mill has a large output, the maximum capacity of vertical roller mill can up to 100 tons per hour. And the process powder fineness range is about 300 mesh to 3000 mesh. Besides the common vertical roller mill, there is a new type vertical roller mill appear on the market, we usually call it
CLUM ultra fine vertical roller mill
, the general powder fineness made by ultra fine vertical roller mill is 1250 mesh to 3000 mesh; however, by the wet method grinding, the minimum powder fineness can up to 10000 mesh, but you know, the higher fineness is, the lower capacity will be, if you want to process 10000 mesh superfine cement powder, the capacity will be lower.
Shanghai Clirik Machinery has devoted into the filed of
vertical roller mill
R&D and manufacturing for decades years, besides the vertical roller mill, we are also good at other kinds of powder making machines, such as: ultra fine mills, Raymond mills, ball mills and so on. If you have any doubt about the cement powder making, or you have other question about our vertical roller mill, welcome to leave your message on our website. Thanks for your reading.
上一篇:Vertical Roller Mill Use in Asian Cement Powder Making Industry
下一篇:We Are CLUM Vertical Roller Mills, Not Others
Related news:
CLUM Vertical Roller Mill for Calcium Carbonate Pow
Vertical Roller Mill in Cement End Milling Applicat
Reasons for Effecting Vertical Roller Mill Lifespan
Cement Industry Vertical Roller Mill Match Analysis
What Factors will Affect the Vertical Raymond Mill
Reasons of Environmental Protection Vertical Roller