How to Choose a Suitable Grinding Mill for Calcium Carbonate Making
From:未知    Date:2018-11-16 09:58
Calcium carbonate grinding mill
is one of common use calcium carbonate powder making machine, so that's also meaning there are many different grinding mills can be used in calcium carbonate powder making. However, for many calcium carbonate powder factory, it's difficult to choose one suitable calcium carbonate grinding mill for their business, especially when they are just start their work for calcium carbonate powder making. So, in today's topic, we will mainly tell you how to choose a suitable for calcium carbonate powder making.
If you want to choose one suitable calcium carbonate grinding mill, it's important to know your powder size particle that you want to process. In my opinions, the most economical
calcium carbonate grinding mill
is a ball mill. You will get all particle sizes (between 80-1250 mesh), so you will need a sieve set to classify your product and re-process the sizes you don't want. In another hand, the Raymond mills also are the common grinding mills for calcium carbonate powder making, but they are more expensive and difficult to operate, as for the advantage of Raymond mill is they give you a more consistent product. However, they usually operate in smaller scales than ball mills.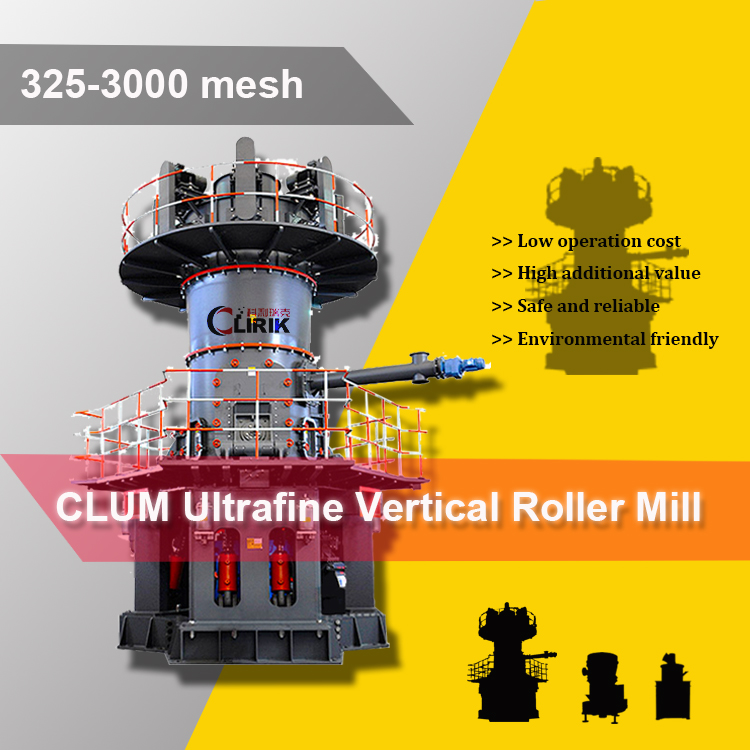 As we had mention that the ball mill and Raymond mill, both of them has different advantages for calcium carbonate powder grinding, and they are also has limitation. If we can get one both high efficiency, and cover areas save would be better. Under the urging of this idea, our Shanghai Clirik had finally developed the new technology calcium carbonate grinding mill,
CLUM vertical roller mill
, it's use a vertical structure, it's more cover areas save, and compare with other grinding mill, the grinding parts of vertical roller mill were made by hard materials it will has a longer service life, the powder fineness made by CLUM vertical roller mill can be adjusted between 300-3000 mesh, and at the same time, we also can ensure the capacity, take process 800 mesh calcium carbonate powder as an example, we can get 15 tons per hour calcium carbonate superfine powder.
Shanghai Clirik had devoted into the filed of calcium carbonate powder making machines R&D and manufacturing for decades years, we are usually be called "grinding expert" in the mining equipment industry, no matter you have any doubt about our grinding machines, welcome to leave your message on our website, we will arrange our engineers who full of experience solve your problems as soon as possible, thanks for your reading.
上一篇:Difference Between Vertical Roller Mill and Ball Mill
下一篇:Welcome to Bauma China 2018 in Shanghai
Related news:
CLUM Vertical Roller Mill for Calcium Carbonate Pow
300-1250 Mesh Calcium Carbonate Grinding Mill and P
Environmental Friendly Calcium Carbonate Vertical R
Calcium Carbonate Vertical Roller Mill