Detailed introduction of the process flow of 35W tons of Raymond vertical mill
From:未知    Date:2020-07-30 15:41
There are many types of ore resources in the world, and professional ore grinding equipment can help ore resources achieve high value. Clirik manufacturers provide an annual output of 35W tons of vertical ore mills to fully meet the needs of turning ore into fine powder. Clirik's new
Raymond vertical mill
has a scientific and reasonable grinding process, provides tailor-made design and selection solutions, and is a trusted partner of customers.
Understand the technical parameters of 35W tons of

Raymond vertical mill
The mill manufacturer Clirik aims at the development needs of the industry and develops exclusive
Raymond vertical mill
equipment to contribute to the development of the industry.
The
Raymond vertical mill
is an exclusive ore mill equipment, which integrates crushing, grinding, grading, powder collection and drying. The performance of the product has reached the advanced level. The equipment has high grinding efficiency and low power consumption. The feed size is large, the product fineness is easy to adjust, the equipment process is simpler, the area is small, the noise is low, and the dust is small. It is a special equipment for grinding high-humidity materials, dry materials, difficult-to-grind materials, and easy-to-grind materials. Clirik has an annual output of 35W tons of vertical ore mills with high capacity and low energy consumption, and has won the trust and support of new and old customers and friends.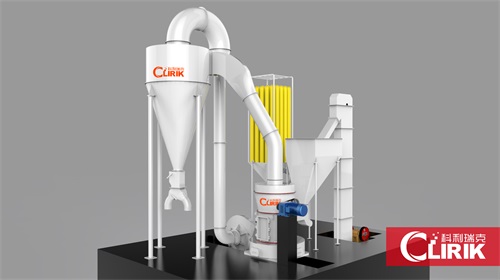 Clirik ore mill-YGM

Raymond vertical mill
[Finished product size]: 22-180μm
[Production capacity]: 5-700t/h
[Grinding field]: Aiming at various non-metallic mineral materials with Mohs hardness below 7 and humidity within 6%, this mill is widely used in electric power, metallurgy, cement, chemical industry, rubber, paint, ink, and food , Medicine and other production fields.
[Performance features]: Integrate drying, grinding, grading, and conveying, high grinding efficiency, low power consumption, large feed size, easy adjustment of product fineness, simple equipment process, small footprint, low noise , Low dust, easy to use and maintain, low operating cost, low consumption of wear-resistant materials, etc.
Introduction of process flow of
Raymond vertical mill
Clirik's
Raymond vertical mill
is a special equipment mainly used for grinding calcite, limestone, calcium carbonate, talc and other ore. The whole process mainly includes crushing, grinding, grading and powder collection. Let's take a look at these steps together.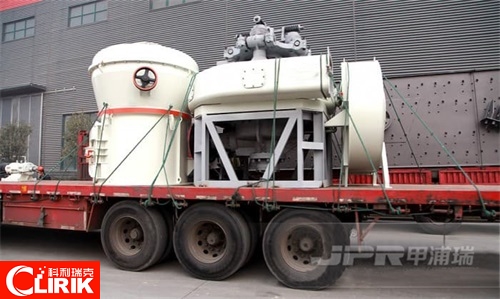 Crushing-use a crusher to crush the ore
Grinding-the material enters the grinding roller table for grinding, and under the pressure of the grinding roller, the material is crushed by squeezing, grinding and shearing. The ground material is blown up by the high-speed air flow, and the coarser and finer powder will be blown into the grinding disc for re-grinding, and the suspended material is dried.
Classification-fine powder enters the classifier for classification
Collection-The qualified fine powder is collected by the dust collector and becomes the finished product, and the unqualified powder will fall into the grinding disc and re-grind until it is qualified.
Which manufacturer provides an annual output of 35W tons of vertical ore mill equipment? Clirik, a mill manufacturer, provides Raymond vertical mill equipment to help ore milling projects. Clirik's tailor-made selection and configuration schemes are scientific and reasonable, and are well received. Welcome to call the 24-hour consultation hotline for more details.
If you want to know the
Raymond vertical mill
price or have any questions about
Raymond vertical mill
, please do not hesitate to contact us.
Phone: 008613917147829/0086-21-20236178
E-mail: info@clirik.com
Address: No.19 Fuqing Rd, Pudong New Area, Shanghai201201,China.
上一篇:What Raymond vertical mill is good for grinding wollastonite 200 mesh?
下一篇:Analysis of Causes of Material Blocking in Raymond vertical Mill
Related news:
Analysis of Causes of Material Blocking in Raymond
What Raymond vertical mill is good for grinding wol
Introduction of Environmental Protection Type Andal
How much does the Raymond vertical mill 200 mesh co
300 mesh diabase powder grinding process and Raymon
Kaolin clay Raymond vertical mill processing techno