How much does a set of 200 mesh barite Raymond vertical mill cost?
From:未知    Date:2020-09-03 13:44
Which manufacturer sells special barite
Raymond vertical mill
equipment? For grinding barite ore, Clirik can provide special grinding equipment to achieve efficient production and processing. Among them, the new environmentally friendly Raymond mill can meet the production needs of 80-400 mesh powder, and it has a grinding Mohs hardness below 7 and humidity. 6% think it is an ideal grinding machine for various non-metallic minerals.
Introduction of

Barite Raymond Vertical Mill

for Grinding Ore Powder
For grinding barite ore powder, which type of mill is the ideal Raymond mill? The barite Raymond mill supplied by Clirik is a professional equipment for grinding 80-400 mesh mineral powder. The high-pressure grinding mill and YGM Raymond vertical mill are all ideal Raymond mill equipment, which is a new upgraded model. Raymond mill equipment, covering a number of patented technologies, is Clirik's exclusive Raymond mill equipment that focuses on grinding non-metallic mineral powder.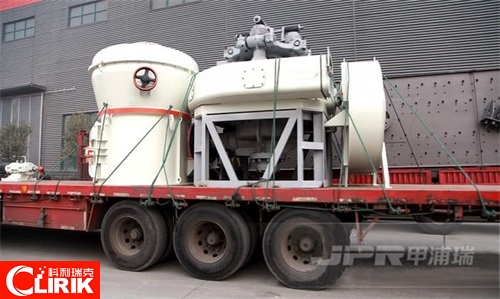 High-pressure grinding mill
The mill is an ideal upgrade and replacement of Raymond mill equipment. All performance indicators have been greatly improved. The complete equipment system is mainly composed of the host, feeder, classifier, blower, pipeline device, storage hopper, and electronic control. System, collection system and other components, can grind dolomite, titanium dioxide, quartz stone, bauxite, marble, feldspar, barite, fluorite and other non-metallic minerals.
The mill equipment is also a newly upgraded Raymond mill equipment. It adopts a maintenance-free grinding roller assembly and a new plum frame structure. The equipment runs more stably and reliably, the design structure layout is more reasonable, and the equipment shoveling volume is large, and the classification accuracy is High, higher classification efficiency, large conveying capacity, fineness of the finished product can be adjusted between 80-400 mesh, it is an ideal barite Raymond mill equipment.
How much does the

Barite Raymond Vertical Mill

sell for?
As a manufacturer, Clirik has always provided scientific and reasonable selection of production line solutions to create value for the barite powder projects of new and old customers and friends. Clirik provides a reasonable and scientific solution for the whole set of mill selection production line based on the required grinding fineness, production capacity, equipment installation area and other information required by the project. At the same time, the price of barite Raymond mill production line equipment is more reasonable. , Help the barite ore powder production line to create greater value.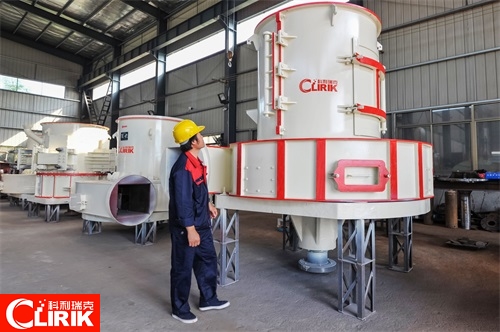 Clirik provides perfect service
Clirik has complete pre-sales, sales and after-sales services, responds to customer needs 24 hours a day, understands the needs of the project in time, sets up offices and service centers in many areas, provides localized product services, and provides services for the normal operation of each production line. Income generation provides greater equipment guarantee and technical support.
Welcome new and old customers and friends who are grinding barite ore to learn about the advantages, technical parameters, and production line plans of Clirik's new barite ore mill equipment. Choose the new Raymond pulverizer for grinding powder. Do more with less and create value together.
If you want to know the Raymond vertical mill price or have any questions about Raymond vertical mill, please do not hesitate to contact us.
Phone: 008613917147829/0086-21-20236178
E-mail: info@clirik.com
Address: No.19 Fuqing Rd, Pudong New Area, Shanghai201201,China.
上一篇:About the introduction of 300 mesh potassium feldspar Raymond mill equipment
下一篇:Introduction to the process flow of 200 mesh illite Raymond vertical mill production line
Related news:
Introduction to the process flow of 200 mesh illite
About the introduction of 300 mesh potassium feldsp
About the advantages of ore Raymond vertical mill e
Introduction to the principle and equipment of 400
Analysis of Causes of Material Blocking in Raymond
Detailed introduction of the process flow of 35W to