Introduction of Environmental Protection Type Andalusite Raymond Vertical Mill Production Line
From:未知    Date:2020-07-16 14:03
There are many types of mills for andalusite milling. Which manufacturer produces the andalusite
Raymond vertical mill
production line with an output of 10 tons? Mill manufacturer Clirik pays attention to the development of the non-metallic mineral industry, integrates environmental protection, efficiency, and high-end concepts into R&D and production, and pushes a new generation of environmentally friendly, efficient, and intelligently produced Raymond vertical mill equipment to the market to increase profits.
Raymond vertical
mill

equipment for grinding andalusite
For andalusite ore materials, the application value of
Raymond vertical mill
is high, which is an ideal ore mill equipment, which can meet the production needs of 1-25t/h. Traditional mills have problems such as low production and high consumption, and high maintenance costs, which are not conducive to the development of enterprises and the creation of benefits. After understanding the current status of the industry, the manufacturer Clirik invested huge amounts of research and development costs and energy to develop a new generation of environmentally friendly upgraded mills.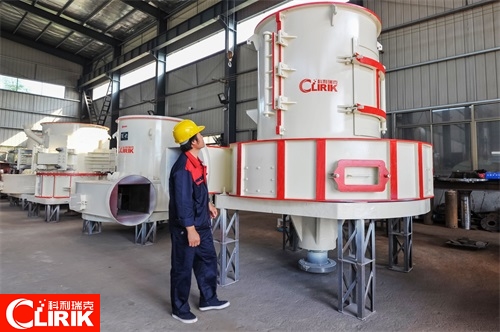 ClirikYGM Raymond vertical Mill is an ideal Raymond vertical Mill grinding machine, which can meet the production needs of 80-400 mesh powder. There are a number of patented technologies to support escort, helping to grind Mohs hardness below 7 and humidity at Various non-metallic minerals within 6%, such as calcite, activated carbon, talc, dolomite, limestone, titanium dioxide, bauxite, barite, etc. Clirik's new Raymond vertical mill equipment has been successfully used in many case sites, and so far has won the praise and favor of many new and old customers. The equipment is not only stable in operation, reliable in performance, high in pulverizing efficiency, energy-saving and environmentally friendly, but also more convenient for maintenance, and can create good economic and social benefits.
Clirik's new
Raymond vertical mill
equipment is widely used in various non-metallic ore grinding processes. Many new and old customers have rated Clirik mills and services well. Some of them are introduced by old friends and some are admirable. Some of them came to visit the market on their own, and selected manufacturers after many comparisons. Here, Clirik thanks every customer for their trust, support and favor.
Many customers have feedback that Clirik is a modern, superb technological process, strong development strength, Clirik pays attention to product quality and service quality, provides perfect pre-sale, in-sale and after-sales service, and continues to improve around our needs 24 hours a day. Innovation, provide strong technical support and after-sales service. Working with Clirik, we are very satisfied. The mill production line developed has been in operation until now. The maintenance rate is low, the operation is stable, the noise is low, and it is also environmentally friendly. I hope to continue cooperation and develop new glories.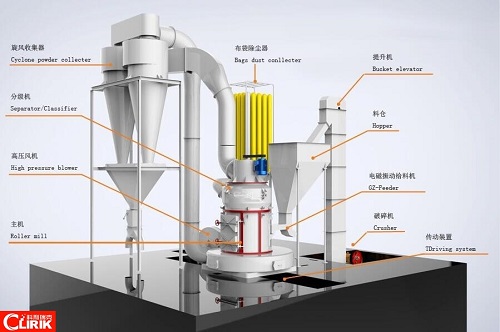 Welcome customers and friends of andalusite grinding, to visit Clirik mill base and ore ore powder mill production line customer site together. The newly upgraded andalusite Raymond vertical mill production line has high output, high efficiency, environmental protection and energy saving, and is a special equipment to help the project increase production. Call the 24-hour consultation hotline to get detailed information about the powder mechanism of Raymond vertical Milling.
If you want to know the Raymond vertical mill price or have any questions about Raymond vertical mill, please do not hesitate to contact us.
Phone: 008613917147829/0086-21-20236178
E-mail: info@clirik.com
Address: No.19 Fuqing Rd, Pudong New Area, Shanghai201201,China.
上一篇:How much does the Raymond vertical mill 200 mesh cost
下一篇:What Raymond vertical mill is good for grinding wollastonite 200 mesh?
Related news:
What Raymond vertical mill is good for grinding wol
How much does the Raymond vertical mill 200 mesh co
300 mesh diabase powder grinding process and Raymon
Kaolin clay Raymond vertical mill processing techno
Suggested collection, causes and solutions for over
What is the price and output of 300 mesh limestone