CLUM Vertical Roller Mill on Thailand Exhibition
From:未知    Date:2018-09-07 09:59
As one of professional mining equipment manufacturers in China, during the September 6th to 8th, we join the the mining machinery exhibition in Thailand. And this time, we bring us new technology CLUM ultra fine vertical roller mill on that exhibition, welcome all the friends come to visit our booth.
Exhibition Information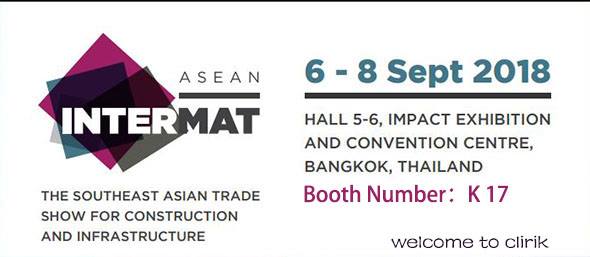 Time: 6-8 Sept, 2018
Place: Bangkok Impact Exhibition and Convention Center
Exhibition Hall: Hall 5-6
Booth: K17

CLUM Ultra Fine Vertical Roller Mill Information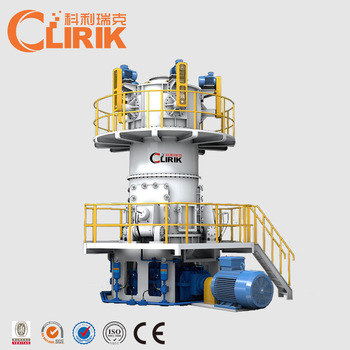 Name:
CLUM ultra fine vertical roller mill
Brand: Clirik
Application: calcium carbonate, limestone, gypsum, slag, cement and other more than 500 kinds of materials powder making.
Fineness Range:
1. Common fineness, 600 mesh to 1250 mesh;
2.After second classifier, 1250 mesh to 3000 mesh;
3.After classifier and use wet method to grind, 3000 mesh to even 10000 mesh.
Advantages:
1. High efficiency;
2.Long service life;
3.Cost effective;
4.Easy to maintain;
5.Environment friendly.
More information about our CLUM ultra fine vertical roller mill, or our company, welcome to visit our website. And you will know more. Thanks for your reading.
上一篇:The Develop Trend of Ultra Fine Vertical Roller Mill
下一篇:Vertical Roller Mill Technical Advantages, Specifications and Price
Related news:
CLUM Vertical Roller Mill for Calcium Carbonate Pow
CLUM1425/1632/1736 Vertical Roller Mill
Application of Ultra Fine Vertical Roller Mill in D
CLUM Vertical Roller Mill
Welcome to Bauma China 2018 in Shanghai
The Develop Trend of Ultra Fine Vertical Roller Mil