Shanghai Clirik Machine Co., Ltd. Product Introduction
From:未知    Date:2020-04-02 09:46
Clirik products include
mining equipment mills
, cement milling station equipment, slaked lime preparation equipment, quick lime digestion system, sand crusher equipment, environmental protection fan equipment, pulse dust collector equipment, powder material conveying fan, cement mill powder separator Equipment, coal mill powder separator equipment, limestone powder separator equipment, potassium feldspar powder separator equipment, fly ash powder separator equipment, mineral powder ton bag packaging machine, powder automatic quantitative packaging machine and powder weighing packaging machine.
Clirik product main equipment:

mining equipment mill
The main equipment of Clirik products is the
mining equipment mill
. This type of equipment is the company's main business and is a professional manufacturer. The produced mining equipment mill includes cement milling station equipment, slaked lime preparation equipment, manganese ore milling equipment, potassium Feldspar Raymond Mill, Coal Gangue Raymond Mill, Pyrolite Raymond Mill, Iron Ore Mill, Marble Vertical Mill, Brucite Ultrafine Mill, Illite Superfine milling machine, attapulgite superfine milling machine, stone limestone milling machine, mineral milling equipment, slag slag milling equipment and other milling machinery.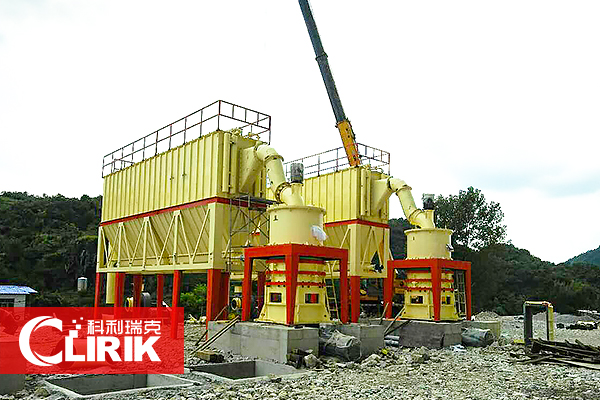 Clirik product calcium hydrogen equipment

: slaked lime preparation equipment calcium hydroxide production line equipment
Clirik's calcium hydroxide production equipment includes calcium hydroxide digestion system, calcium hydroxide / calcium oxide powder mill, calcium hydroxide / calcium oxide special ultra-fine vertical mill and fine powder separator. Among them, the calcium hydroxide digestion system, the quicklime digestion system, is a strong alliance with Jiande's new calcium industry, and established the lime deep processing technology development department to help the lime deep processing innovation and development to develop a new type of fast, low-consumption, high-efficiency digestion of new ash machine. Can be equipped with three to five levels of digestion.
Clirik is a professional manufacturer of
mining equipment mills
. Clirik products cover a complete set of milling equipment, such as mills, Raymond mills, vertical mills, ultra-fine ring roller mills, fans, packaging machines, calcium hydroxide digestion. Systems, powder separators, etc., if you need a complete set of mining equipment mills, please pick up the phone in your hand and call our national free consultation hotline:
008613917147829
上一篇:Ultrafine grinding mill helps increase shale ore production and efficiency
下一篇:What are the options for the clay grinding mill production line?
Related news:
CLIRIK Industrial Grinding Mill for Sale
In-depth understanding of superfine grinding mill
Gypsum Powder Grinding Mill—Raymond Vertical Mill
Which type of mill is better for activated carbon g
The 2nd World Calcium Carbonate Exchange Conference
What are the advantages of vertical mills for quick