Rainy Season Protect of Vertical Roller Mill
From:未知    Date:2018-07-13 10:32
July is coming, and the dog day is coming, the July of Shanghai is rainy and watery, it's a "plum rain season" and on the past two weeks, the most of days in Shanghai is cloudy. Maybe, the rainy season is coming, makes the people leave in Shanghai more cooler and comfortable. However, for the mining equipment, the
vertical roller mill
, the rainy weather is not friendly.
For the vertical roller mill, the first
vertical roller mill
is very strict with the material. If the humidity of the material exceeds the required range, it will not only affect the equipment, but also the production will not meet the requirements. Then how should the vertical roller mill operate correctly in the rain more weather? Next let the professional manufacturers to share some practical methods for you.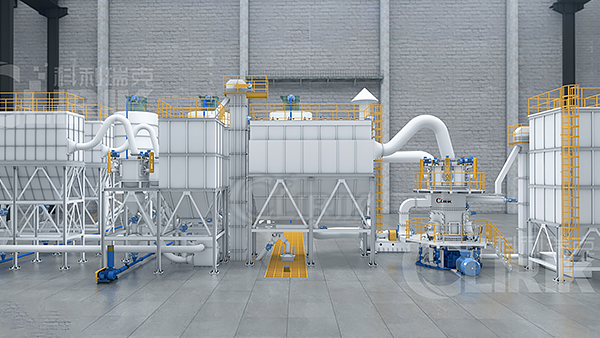 If there are conditions, you can choose to work indoors, if it is open-air production, then you need to pay attention to some matters at work.
First of all, vertical roller mill is very strict in the requirements of the material in the work, so first of all, we should ensure the humidity of the material in the working range of the mill.
Secondly, the motor and the circuit of the equipment should be well waterproof. If it meets the heavy rain, it is necessary to clean the equipment in time. Otherwise, too much sludge is attached to the equipment. This is very easy to cause rust in the equipment. There is also the surface of the paint to repair the surface, the most simple is the wax, for vertical roller mill wear an invisible raincoat, can effectively prevent the fading and aging of the equipment.
The rainy season is bad for the
vertical roller mill
and other large size mining equipment, so in this time, as the vertical roller mills' operator, we must take more than 100 per cent spirit to protect our vertical roller mill not affected by wet air. Do you have other good methods to maintain vertical roller mill in the rainy season? Welcome to share them with us.
上一篇:Four Features Makes CLUM Vertical Roller Mill Better
下一篇:Vertical Roller Mill Use in Asian Cement Powder Making Industry
Related news:
CLUM Vertical Roller Mill for Calcium Carbonate Pow
Vertical Roller Mill in Cement End Milling Applicat
Reasons for Effecting Vertical Roller Mill Lifespan
Cement Industry Vertical Roller Mill Match Analysis
What Factors will Affect the Vertical Raymond Mill
Reasons of Environmental Protection Vertical Roller