New Vertical Raymond Mill Machine
From:未知    Date:2019-07-25 13:43
Vertical mill
refers to those use vertical structure grinding mills, such as:
Raymond mill, ultra fine grinding mill, high pressure roller mill, vertical roller mill
and so on. It's usually more cover save that the ball mill and other not vertical structure mills. In this page we will mainly talk about a new technology vertical Raymond mill, YGM Raymond mill, hope this can help you create more benefits when you processing mineral powder.
YGM Raymond mill
is Shanghai Clirik star products, it based on Germany technology, and after our full of experience engineers developed, the YGM Raymond mill has more advantages that others, the advantages of our YGM
vertical Raymond mill
as following: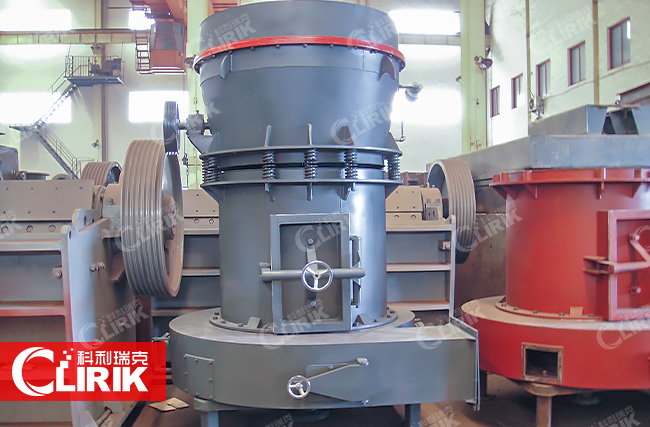 1.Powder Produce Quality:
the YGM vertical Raymond mill can be used in more than 300 kinds of minerals powder making, such as: carbon black, calcium carbonate, gypsum, kaolin, dolomite, limestone, mica and so on; the powder fineness made by the Raymond mill can be adjusted between 50-450 mesh, and the powder quality made by Raymond mill also can be ensured, the powder size usually has a uniform size;
2.High Efficiency:
with the same powder fineness process the YGM vertical Raymond mill capacity is as 2-3 times as much that other model grinding mills, the vertical roller mill not only has a high capacity, it also energy saving, the electronic consume can reduce 30% when we compare it with other grinding mill;
3.Environment Friendly:
there is pulse dust bag was set with YGM Raymond mill, can reduce 99% dust leakage, keep the working site clean.
上一篇:Quartz Sand Powder Making Machine Grinding Mill
下一篇:Reasons for low output of carbon black grinding mill equipment
Related news:
Suggested collection, causes and solutions for over
What is the price and output of 300 mesh limestone
Performance characteristics of feldspar Raymond ver
Raymond Vertical Mill Clirik is excellent in price
What materials can be processed by Raymond vertical
200 mesh heavy calcium powder grinding mill put int