How to Maintain Vertical Roller Mill in Cold Weather
From:未知    Date:2018-09-28 09:24
In the running operation for
vertical roller mill
, we need to control the temperature of bearing. Generally speaking, we should control the temperature under 70℃, if it is over heated, we need to stop the machine to exam it. The cause for over heated is that they have not inflect oil regularly. Thus it can make sure the vertical roller mill keep in order and high efficient. How what should we do if the vertical roller mill rinning in a cold areas.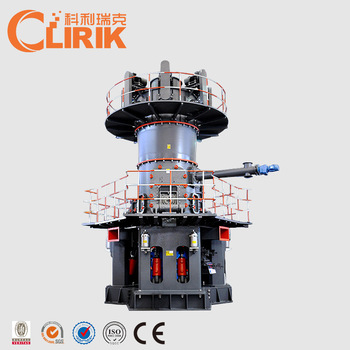 As we all know,
vertical roller mill
has many machinery parts, for example, grinding roller, grinding ring etc. Therefore we should do regular test to make sure these important parts can satisfy the formal requirements of vertical roller mill. Generally speaking, examination to these wearing parts should get hang of the operating conditions and the features of raw materials, which needs professionalism.
What good methods you have when the vertical roller mill working in a cold temperture? If you have some methods new, welcome to leave your message on ou website, and share it with us. Thanks for your reading.
上一篇:Vertical Roller Mill 5 Advanatges
下一篇:3000 Mesh Vertical Roller Mill Machine
Related news:
CLUM Vertical Roller Mill for Calcium Carbonate Pow
Vertical Roller Mill in Cement End Milling Applicat
Reasons for Effecting Vertical Roller Mill Lifespan
Cement Industry Vertical Roller Mill Match Analysis
What Factors will Affect the Vertical Raymond Mill
Reasons of Environmental Protection Vertical Roller