Vertical Roller Mill's Benefits Over Ball Mill
From:未知    Date:2017-04-21 10:25
Vertical roller mill
is a kind of grinder applied to grind materials into extremely fine powder for use in mineral dressing processes, paints, pyrotechnics, cements and ceramics. It is an energy efficient alternative for a ball mill.
Vertical roller mill
has many different forms, but it works foundamentally the same.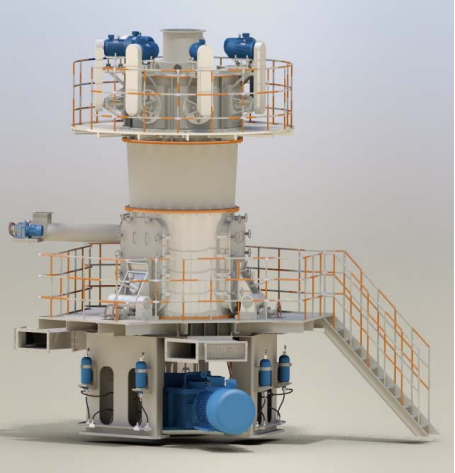 While what advantages the
vertical roller mill
has ?first is smaller footprints and then it can be erected on site which avoid logistical issues. third the low wear rate and fourth more grinding capacity (approx. 20–25% more) than ball mill and finally the lower power consumption (KWh/Ton) than ball mill + pregrinding.
Shanghai Clirik has confirmed the newest HGM100
vertical roller mill
, whose capcity has increased 15% compared to the old type HGM100 vertical powder grinding mill. New HGM100 vertical roller mill has its Turn-plate(upper and down) both changed,with its charging valve reduced to one, cyclone collector removed, Grinder Transducer added, blower used bigger one and screw conveyor reduced.
If you are interested in our latest type of HGM100 v
ertical roller mill,
please leave your buying demand in our website, we will contact you as soon as possible.
上一篇:HGM100 Vertical Powder Grinding Mill, High-efficient and Energy-saving
下一篇:Clirik HGM100 Vertical Mill, Open the New Gate for You
Related news:
Diversified Advantages of CLUM Series Ultrafine Pow
Grinding Sword-Clirik Latest CLUM Ultrafine Vertica
The application of superfine vertical roller mill i
How To Reduce Noise Of Vertical roller mill
How to reduce the Maintenance Cost of Vertical roll
Utilization of steel slag choose Shanghai Clirik HR