Where is 80 mesh calcite Raymond vertical Mill sold? how much is it?
From:未知    Date:2020-02-24 16:32
For grinding 80 mesh calcite powder, what kind of milling machine should be used? What manufacturers sell 80 mesh calcite
Raymond vertical mill
equipment? Raymond mill manufacturer Clirik has become a professional manufacturer of milling equipment and complete production lines. It has successfully provided a complete set of powder production line solutions for the majority of powder processing enterprises. In the field of calcite milling, Raymond mill can help Milling 80-400 mesh powder is an ideal professional mill.
Raymond mill for calcite
For non-metallic ore, what kind of mill equipment is more ideal? What type of mill can be used for grinding calcite? The new Raymond mill equipment has become the ideal mill equipment for calcite customers. Clirik's PC vertical mill and YGM improved mill are ideal mills to help the calcite, marble, limestone, barite and other mineral powder markets create value. Let's take a look at these two mills separately Grinding advantages and characteristics.
Clirik new milling machine-

PC hammer mill machine
* Complete power *: 85-362KW
* Production capacity *: 1-25t / h
* Finished product size *: 0.022-0.18mm
Clirik environmental mill-

YGM improved Raymond mill
* Complete power *: 125-238.5KW
* Production capacity *: 1.5-13t / h
* Finished product size *: 0.038-0.18mm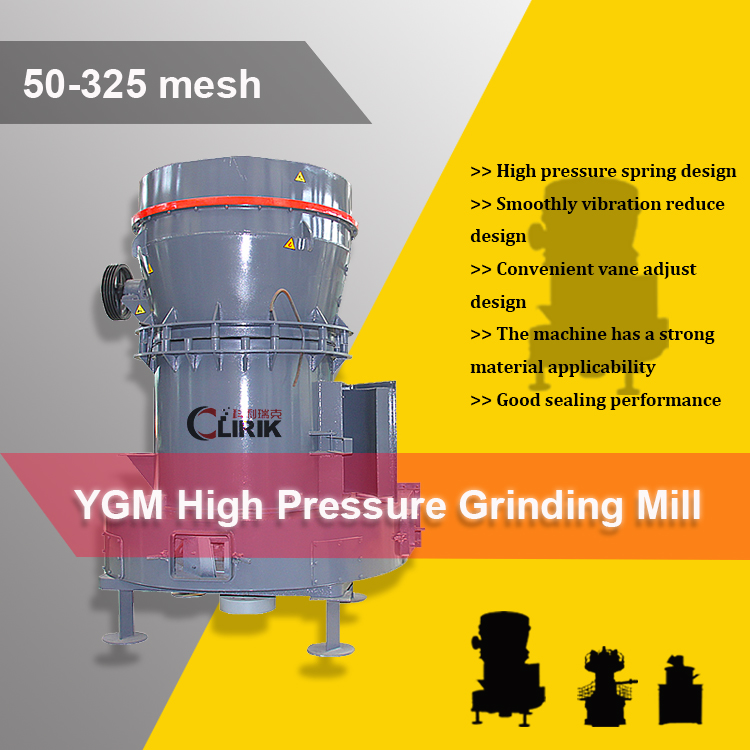 How to sell calcite

Raymond vertical mill machine

?
The price of the mill equipment is closely related to the customer's milling information. Only by knowing the information about the grinding fineness, production capacity, and equipment installation environment required for a grinding project, can we formulate a responsive selection and configuration plan based on demand, thereby giving And the Raymond mill price is more suitable.
Clirik has been intensive in the field of milling machine manufacturing, providing customers with professional selection and configuration solutions, welcome customers of calcite ore powder to understand the details of Clirik 80 mesh calcite
Raymond vertical mill
equipment, visit Clirik, a manufacturer of mill equipment For more information, please contact:
008613917147829
上一篇:How to use a crusher for Raymond Vertical Mill
下一篇:Clirik100 Mesh Phosphate Ultra Fine Vertical RRoller Mill Production Line
Related news:
CLIRIK Industrial Grinding Mill for Sale
How does Raymond vertical mill better adapt to the
In-depth understanding of superfine grinding mill
Gypsum Powder Grinding Mill—Raymond Vertical Mill
Which type of mill is better for activated carbon g
The 2nd World Calcium Carbonate Exchange Conference