Working Principle of Clirik Vertical Roller Mill
From:未知    Date:2017-09-29 09:24
The main motor of
vertical roller mill
drives the grinding disc to rotate by the reducer, while the hot air from the inlet into the mill body, the material falls on the central disc through the feed port, under the action of centrifugal force, the material from the disc center to the edge of uniform movement, after grinding roller grinding plate area, by grinding roller compacted bulk the material is directly crushed, fine material is extruded after the formation of bed material of grain crushing.
The crushed materials continue to move to the edge of the grinding disc, until the wind was strong airflow at ring away, was brought up in the material flow, the larger particles under its own gravity again fall into the disc to smash, the remaining material with airflow into efficient dynamic separator in powder classification, in high dynamic separator leaves under the action does not meet the requirements of the fineness of the material back to the disc for grinding, and meet the requirements of the fineness of the material with the gas flowing through the pipes into the pulse dust remover is collected through the discharging device for discharging is finished powder.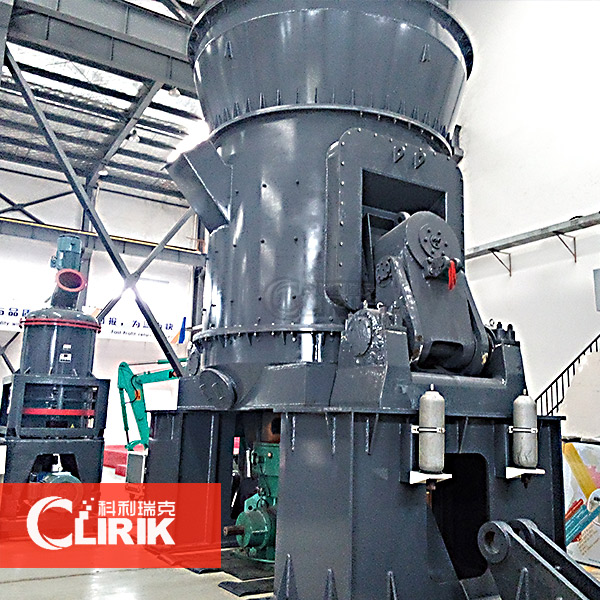 The host material mixed with iron and other hard wear debris with the material is moved to the edge of the grinding disc, due to its own weight and can not be blown up, to the mill was installed at the bottom of the inferior disc scraper scraping discharging port, from the external host.
For more information about our
vertical roller mill
, please feel free to leave a message on our website. All of Shanghai Clirik staff will looking foreard to your inquiry.
上一篇:Use Vertical Roller Mill to Process Calcite Powder Making
下一篇:How to Improve the Working Efficiency of Vertical Roller Mill
Related news:
Frequently asked questions about vertical roller mi
CLUM1425/1632/1736 Vertical Roller Mill
Clirik Cement Vertical Roller Mill
Vertical Roller Mill Delivery Site
300-1500 Mesh Vertical Roller Mill
Vertical Roller Mill Higher Working Efficiency than